I've ran a +6" Warrior beam with stock trailing arms, torsion leafs and KYB shocks for 3 seasons. It's been a rough ride.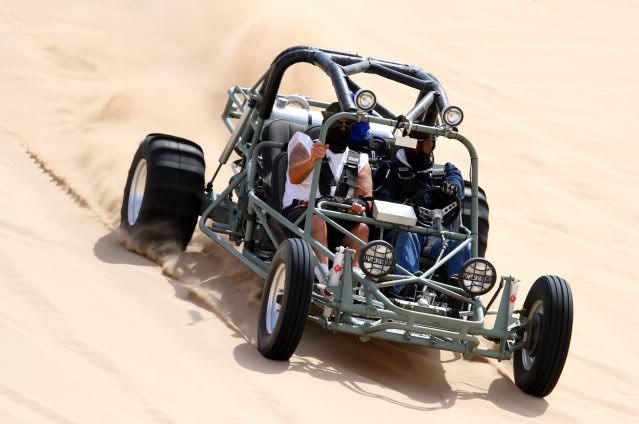 The plan is to upgrade to 2.25" x 1" extended trailing arms and install coil over shocks. I know I'll have to fabricate hoop style upper shock mounts, but taking this one step at a time, I decided for now to cut off the bump stops so I'll be able to mock up and cycle the arms through the full range of movement. For now I'll keep the towers because they might come in handy one last time.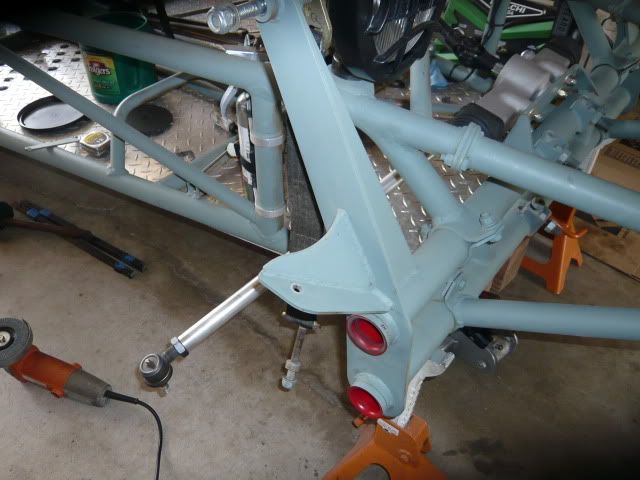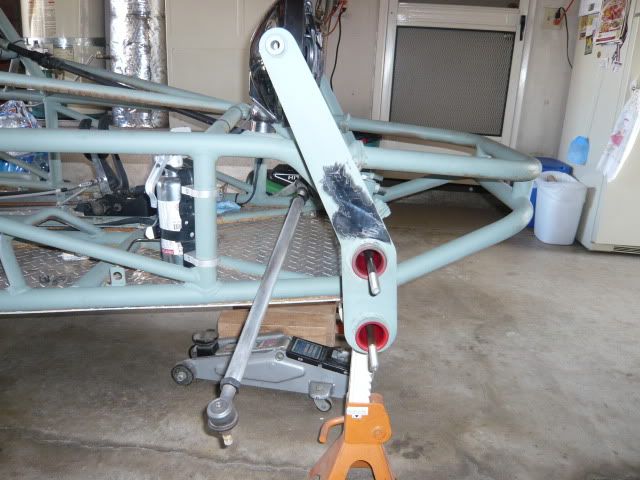 Just curious about tie rod clearance both at jounce (suspension compressed) and rebound (suspension extended) I assembled the new arms, spindle, brakes and wheel. At jounce with 6" ground clearance the tie rods have room to spare. Looking at the lower shock mount and the horizontal tubes of the Warrior beam and trying to imagine a coil over shock, it appears this may be as low a I can go before interference will come in to play
I want to order my shocks and springs, but I don't know the sprung weight at each front wheel. Better not guess 'cause I don't want get too soft or too stiff springs. I'll need to weigh the car, but first I'll have to improvise a way to support the weight of the cars front end.