Symptom: Oil leaking from bottom / back side of cylinder heads.
Diagnosis: Push rod tubes not exerting enough pressure on seals to prevent oil from leaking. Perhaps too many thermal cycles of expansion and contraction have taken the "spring" out of the stock type push rod tubes.
Treatment: Install after market design "spring" type push rod tubes (Jay Cee brand) with dual o-rings. In the "good 'ol days" you'd have to remove the cylinder heads and install the stock type push rod tubes and hope for a lasting repair. With the "spring" type tubes, the repair can happen with the heads left in place.
Victum: VW 1914cc engine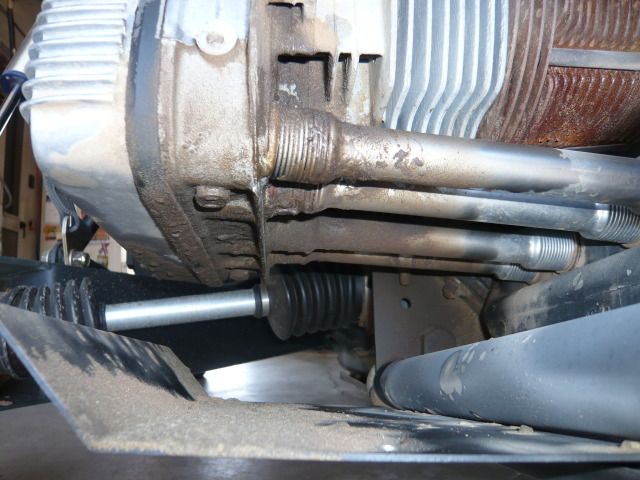 Clean up the bottom of the engine to remove all dirt, sand and contamination. This is very important as you will expose the inside of your engine case and cylinder head from the adjacent filthy bottom of the motor when the old push rod tubes are removed. I used a dull pocket knife, old tooth brush and compressed air nozzle to blow everything loose away. Using a flashlight and stucking my head at point blank to inspect everything before I was convinced it was ok to start removal.
Remove the valve covers, rocker arms and push rods. Be sure to keep your push rods oriented to the assigned rocker arms. These things have worn in and they are now a matched set. Then set them aside for clean up and re-assembly later.
Just bend and twist the old push rod tubes until they shorten up enough to pull free and away.
Assemble the new spring type push rod tubes. Double check the insides to ensure no dirt. Install the two o-rings. Use a little oil to coat the inside of the tube and apply a little on the o-rings. Install the spring and push the two halves together. A large flat washer is used to support the seal on one end.