How can I have too much traction you ask?
Symptoms:
I can not break the wheels loose when climbing very steep hills. I bog down in second gear and must down shift to first gear, but I loose momentum and ultimately fail to get to the top.
I can hardly break the wheels loose when making a sharp turn even on flat sand!
In this picture I'm using the turning brakes to at least make it look like I'm kicking up a little sand.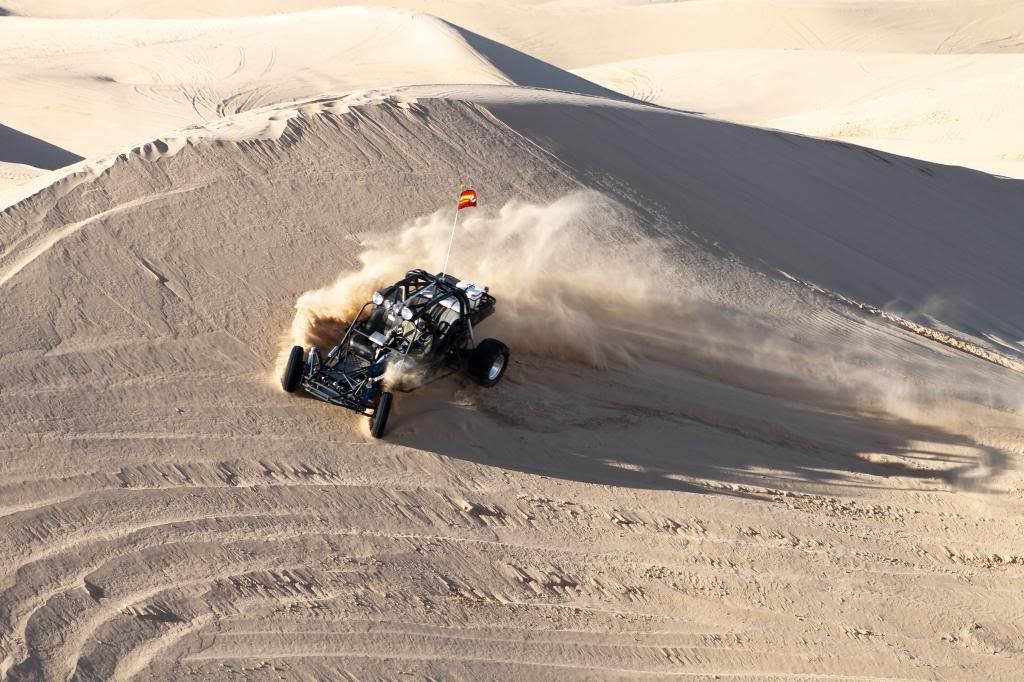 The specifications:
Xtreme Sand Squirt 13.00-15
Wright Gear Box - Pro Sand conversion
1914 c.c. VW, Dual Weber IDF 40's, Mallory Distributor SVDA, 044 Heads, Engle 110 cam, blah, blah, blah. It's a VW and I'm guessing maybe 100 horses (pony's?).
So I've decided to mess with the tires. To change the height of the paddles to be more exact. Maybe if I can get a little more slip I can keep the engine up in the power band and make up for lost traction with increased wheel speed while climbing.
The tires have about 4 seasons on them. Measuring between two paddles I get 11/16" height.