Hi all, just wanted to share a pic of when Dione,
Mrs. GlamisSandDuner
, got her start in the off road world. I believe the picture was taken in 1984 at Barona Oaks Race Track, California Mini Motorcycle Club "CMMC".
She is riding a 50cc Yamaha, "Y singer". She can still ride a bike but as you all know, prefers the quad.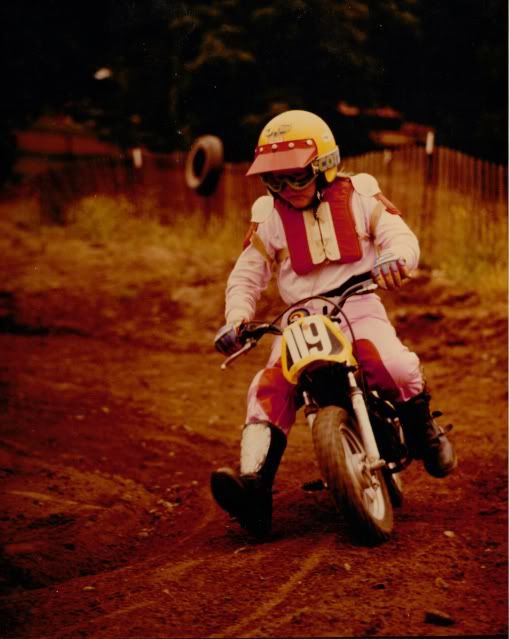 See ya this next week,