I'm selling my pride and joy…a fully custom HPI Baja 5B SS.
Where can I start; this is an unbelievably cool Baja.
It began its life out as an SS and since day one the modifying started. I spent 3 days building it from scratch and no corners were cut.
I took this out to the desert 3 times when it was lightly modified. I then got some street tires and it spent about 3 gallons on the street and the local park (grass).
The second stage of modifying began and the parts that went on it are listed below (I am probably forgetting some): All of these parts have not been ran off road…they have about a gallon of street driving on them.
This baja is immaculate and I have spent countless hours perfecting this beast. It has never let me down and in all my times running it, I have only broken one a-arm and a pinion bolt.
I either can include the billet wheels and beadlocs with tarmac busters, or I can include Hostile MX rear tires and Dirtbuster fronts mounted on plastic wheels for $300 less.
There is over $3000 worth of upgrades on this not including the baja itself.
After every run, I cleaned it with simple green and a toothbrush and then put stp protectant on the plastic pieces.
All you need is a radio system, but I can negotiate a stock radio system if needed
ESP fully ported and modified 30.5 motor (runs amazing)
RamTech Sidewinder wheels
BajaSkunkworks heavy duty Bead-locs
Your choice of a red carbon (made by illusions) or black carbon fiber body (made by rhino racing)
BajaSkunkworks Front Brakes (V2)
SS tuned pipe
Brand New scorpion polished solid chassis
GH aluminum A-Arms
GH Aluminum gearbox
GH aluminum motor mount
Billet fan shroud
ATX tinted windows
Turtle HD Front chassis plate
Turtle HD Rear chassis plate
GBE front and rear shock braces
RamTech heavy duty springs
HBZ Steel RollCage
HBZ Rear bumper
TGN polished wing
Modified RC roofscoop
Modified RC aluminum gear cover
DDM aluminum gas cap
DarkSoul axle extenders
Darksoul enclosed wheel nuts
GH aluminum spur gear carrier
GH aluminum arm brace (new in package)
GH aluminum shock tower supports (new in package)
Rhino Racing Choke lever (new in package)
Aluminum pull start handle
Turtle racing steel clutch bell
RamTech front shock tower
RamTech one piece enclosed clutch cover
TGN Redneck Airfilter w/outwears prefilter
Python aluminum pull start housing
HiTec HS-985 throttle/brake servo
Yamadude throttle linkage
Mesh screen mod
Vertigo polished wing buttons
Aluminum quick release rollcage tubes
Here are some pictures: the slicks are not included, tarmac busters are
Whip flag is not included either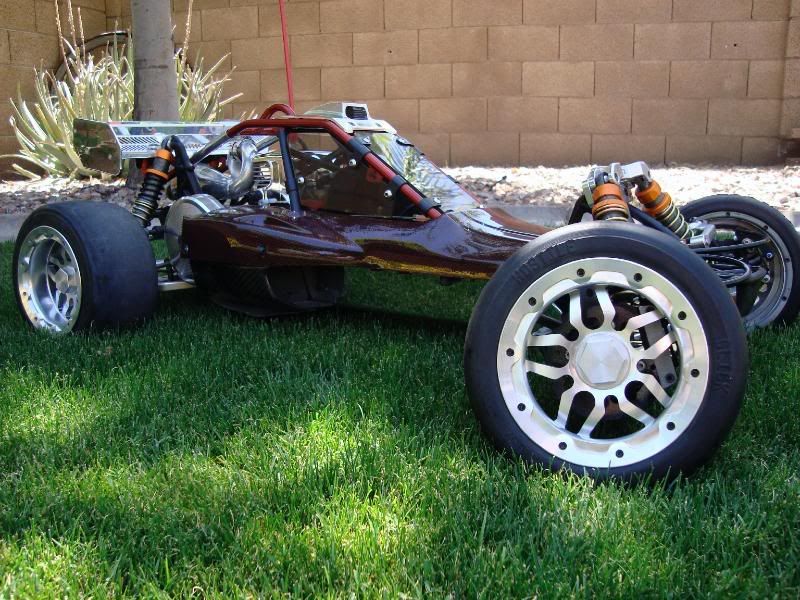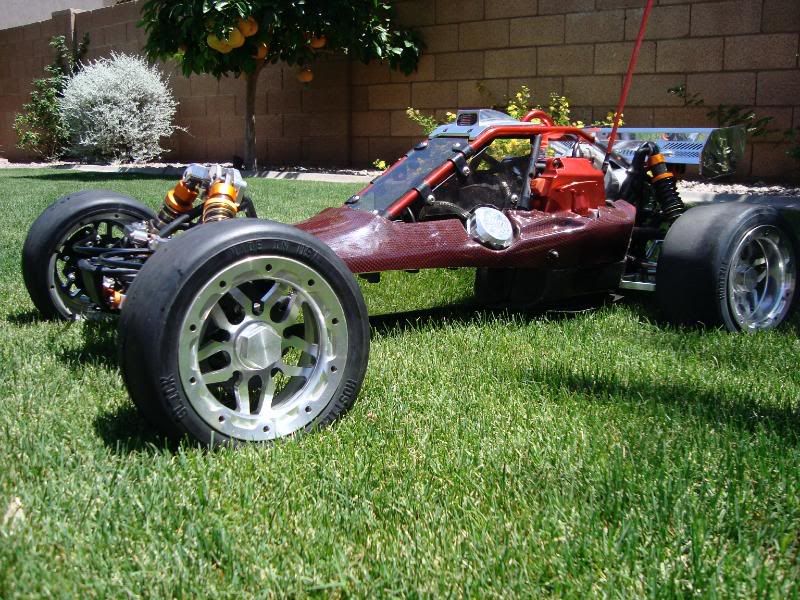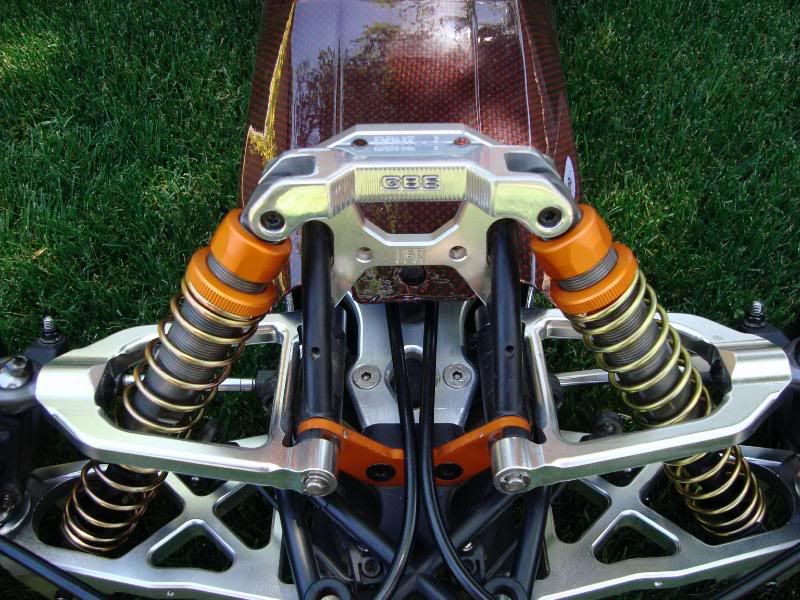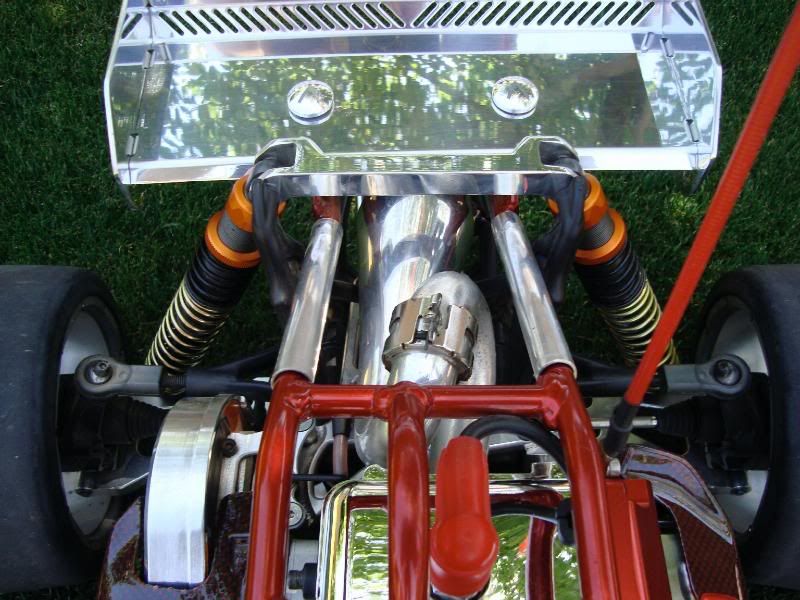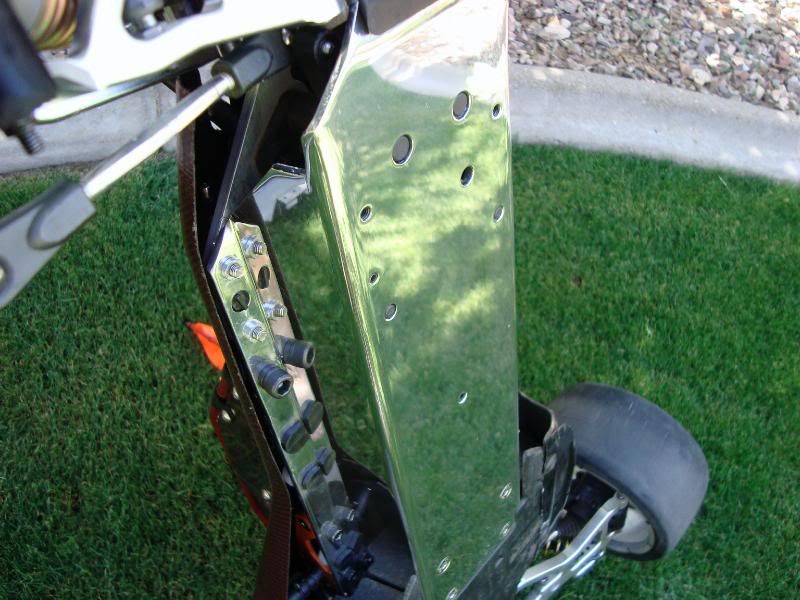 Your choice of body:
Note the red one is brand new, the black one has more use but is stronger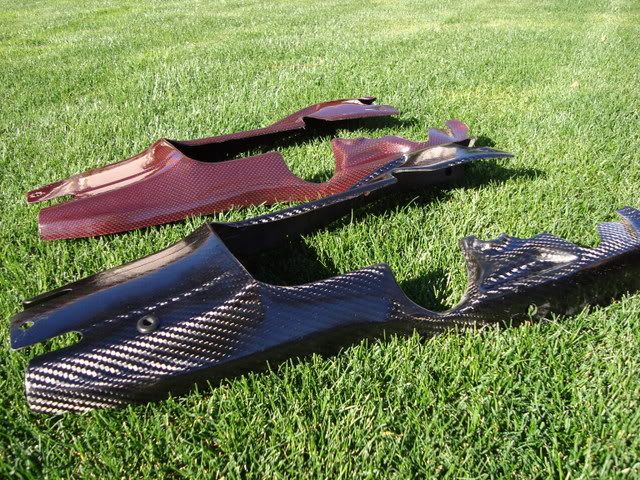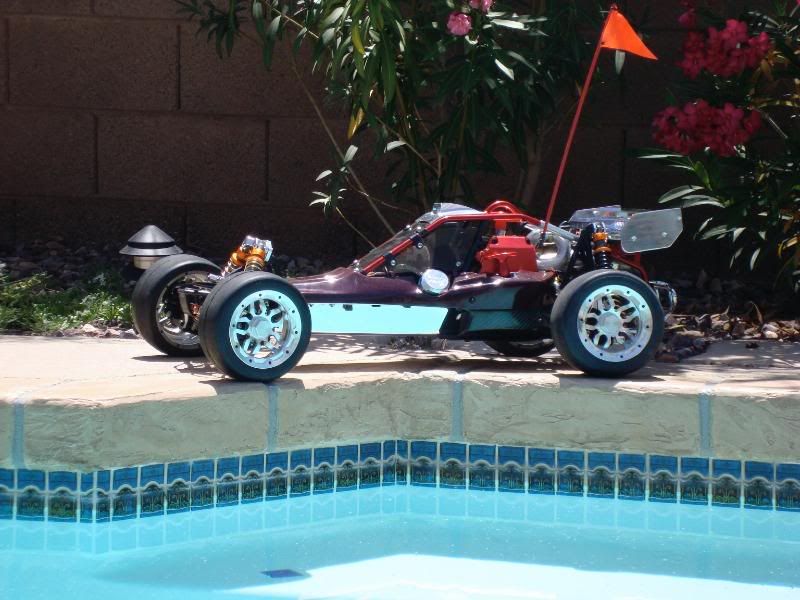 I am asking $3500 (plus shipping)...this may seem high but this baja was never ran hard (that is what my other one is used for).
I can provide you with pictures of the entire build from day one, along with video and any information you want.
I can also provide more pictures of all the upgrades if wanted
Thank you for looking